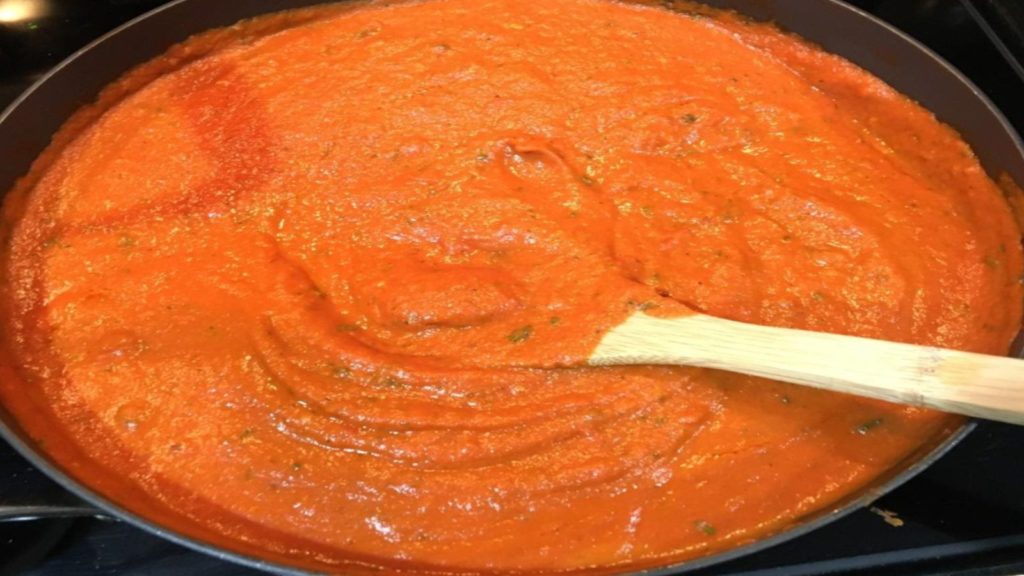 If you're like me and my family we grew up eating spaghetti and Lasagna or any variation there of (baked spaghetti from leftovers is a fam favorite). But when it comes to store bought products they love to sneak in all of the extra "stuff" that you don't need especially when you're trying to lose weight or just staying lean and healthy. One thing that my wife and I learned early on when it comes to store bought anything you have to READ THE LABEL!!! One of the most common added ingredients commercial manufacturers love to add to products to make it taste better is sugar, it's the hidden ingredient in nearly everything. When making food for my family I want to make things that both taste great and pack all of the nutrition that we need and take out the extra stuff that we don't, it just so happens that extra sugar is one of those that we don't need more of. It's certainly not needed to make food taste great. So with that said this is my take on a classic Italian Red Sauce that is versatile and taste amazing!! I would also like to add that it is incredibly simple I had my 9 year old little girl make it from start to finish.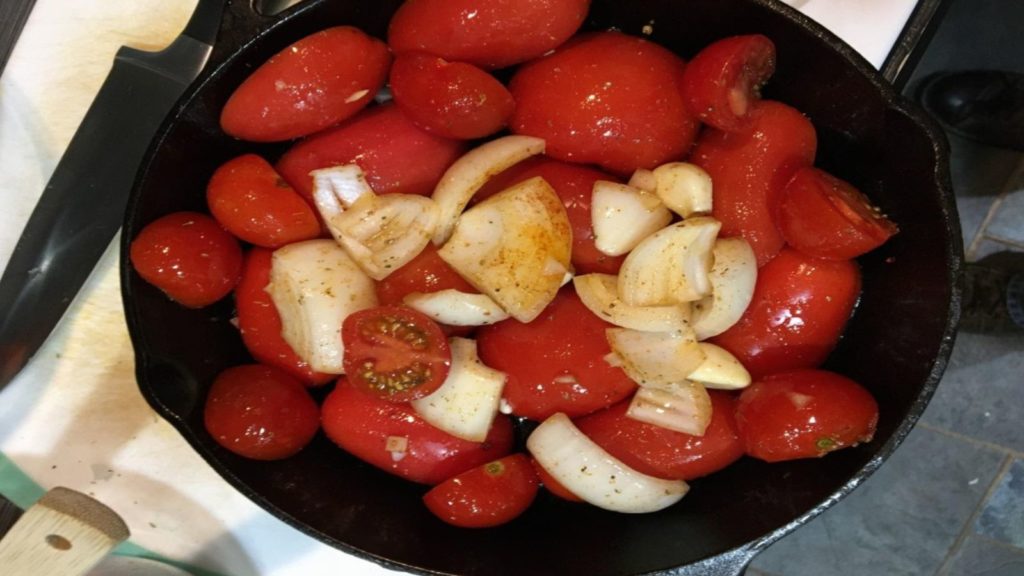 Ingredients
3 lbs of tomatoes (Roma & vine work best) 
Directions 
Preheat oven to 450 degrees 
Cut approximately 2-2 ½ lbs. of your tomatoes in half and put in a large bowl, rough chop the remainder of tomatoes and set aside. Peel, clean and quarter the onion. Place ¾ of the onion in the bowl with your tomatoes and rough chop the other ¼ of your onion and set to the side. Peel and trim ends off of garlic cloves and toss in with your tomatoes and onions. 
Drizzle enough Olive Oil over your tomatoes, garlic and onion to coat them and then with a spoon toss to evenly cover.  Drizzle enough Olive Oil to lightly cover the bottom of a baking dish, and then toss everything into the dish and sprinkle with oregano then place in the oven to bake. Cook until the tops of the tomatoes start to brown and the skin pulls away then. 
Remove from the oven and run through a food processer or a blender and dump into a large skillet and place over medium/low heat. While your sauce is simmering chop your parsley and basil and toss in your sauce. In another skillet sauté tomatoes and onion just until the tomatoes begin to breakdown and your onions soften. ** You can add a little extra garlic to this if you like a stronger taste. Then add 1 can of tomato paste and your sautéed tomatoes and onions to your sauce and stir in. 
You can always add more seasoning and herbs to your liking and make it your own, I hope you and your family enjoy!!